"Go therefore and make disciples of all nations, baptizing them in the name of the Father and of the Son and of the Holy Spirit, teaching them to observe all that I have commanded you. And behold, I am with you always, to the end of the age." – Matthew 28:19-20
Christian Financial Principles was called into a discipleship ministry in 2000. The Lord has blessed this ministry and opened the doors of churches, colleges, businesses, public schools, couples retreats, pastor conferences, laymen conferences, and more. Our goal is to teach God's Word about finances. We have achieved this through the development of our very own Bible-based workshops and Sunday-school curriculum.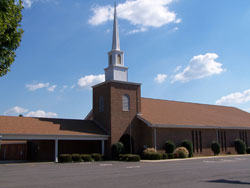 God has given us about 500 verses on prayer and 500 verses on faith, yet he has provided us with over 2,300 verses about money and possessions. Jesus spoke about finances in two thirds of His parables. The question is… why? There are two primary reasons. First of all, it is important how we handle our finances. It is part of our testimony to others. Secondly, God knew this would be a major stumbling block for Christians. Satan uses this area of our lives to limit Kingdom work by competing for the hearts of man. If Jesus is not the Lord of our money, then He is not our Lord at all.
NEW!  Learn about our newest ministry workshop, "Salt and Light Finances!"